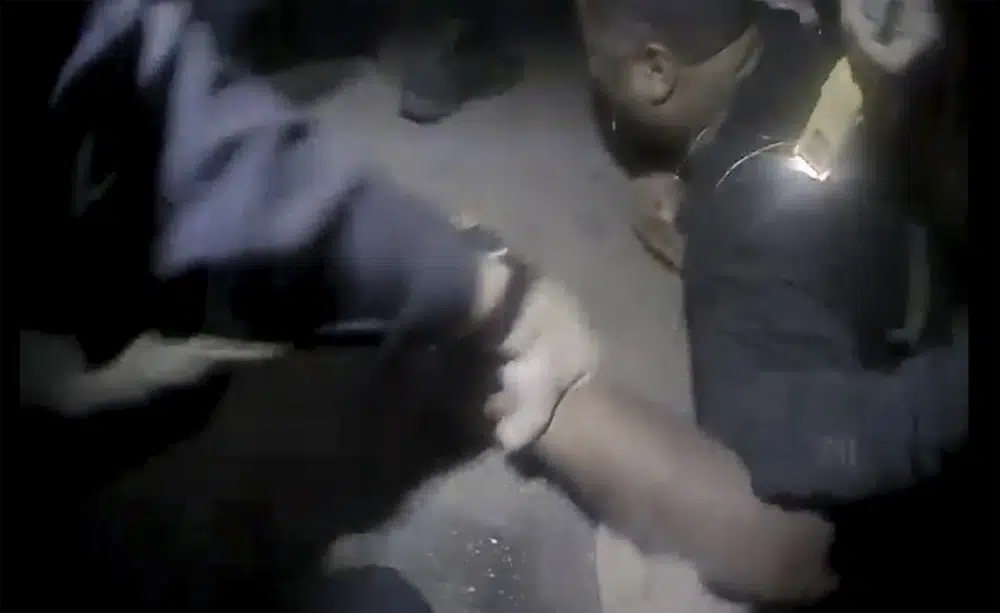 RALEIGH, N.C. (AP) — A local prosecutor revealed Wednesday that she won't seek charges against officers in North Carolina's capital city who repeatedly used stun guns on a man who subsequently died, saying evidence reviewed fails to show the use of force was unreasonable, as stated in a three page letter.
Several Raleigh police officers were placed on administrative leave following the Jan. 17 death of 32-year-old Darryl Tyree Williams. They were trying to arrest Williams around 2 a.m. for possession of a controlled substance in a parking lot where a sweepstakes parlor and several closed businesses were located.
The State Bureau of Investigation looked into what happened and forwarded its findings to Wake County District Attorney Lorrin Freeman. In her summary report, Freeman determined "it has been concluded that the officers' actions were not a violation of the law."
"In a criminal prosecution of a law enforcement officer for a use of force, the State must prove beyond a reasonable doubt that the use of force was not reasonable under the circumstances," Freeman said, adding that she asked for the case to be closed because "the totality of the circumstances in this matter makes a prosecution unsustainable."
Freeman also received Williams' autopsy report made public two weeks ago by the state medical examiner's office. While the autopsy report declared Williams' death a homicide, his cause of death was listed as "sudden cardiac arrest" related to cocaine intoxication and the police confrontation. Williams' family urged officials to fire officers and charge them in his death.
Police have said they were trying to arrest Williams after they found a folded dollar bill with white powd er in his pocket. Freeman's report said officers initially detained Williams after noticing a bag of marijuana in the front seat of a vehicle that he and another passenger had voluntary agreed to exit.
Police said officers stunned Williams with a Taser three times as they tried to take him into custody and he tried to flee.
Williams, a Black man, can be heard in body and dashboard camera videos released by police in February protesting that he didn't do anything and warning that he had a heart problem before what Freeman's report said was the final time he was stunned.
The DA's report said the two officers who deployed the Tasers told the SBI in an interview that they didn't hear Williams' comments about a heart condition.
"There is no way to substantiate whether they did in fact hear Mr. Williams," the report said, but "this point alone is not outcome determinative in the legal analysis."
Dawn Blagrove, executive director of Emancipate NC, a criminal justice reform group assisting Williams' family, called Freeman's decision not to prosecute "disgraceful. She has once again failed to protect the Black people of Wake County by rubberstamping the murder of an unarmed man by Raleigh Police Department."
Raleigh police Lt. Jason Borneo acknowledged the DA's decision not to charge the six officers involved but declined to comment further on what he described as an internal investigation.
Freeman's report listed over a dozen other factors that contributed to her decision not to prosecute, including that a Taser deployment isn't considered a deadly use of force. Williams repeatedly failed to follow law enforcement commands, officers were unable to complete a thorough search of him — leading to fears he was armed — and he had a substantial size advantage over the officers, the report said. Williams was also on probation at the time of his death for a drug-related felony and that may have related to his decision to resist and flee officers, the report said.
The DA also cited the autopsy finding of multiple contributing circumstances to his death, including an enlarged heart, significant physical exertion and being subjected to a Taser.